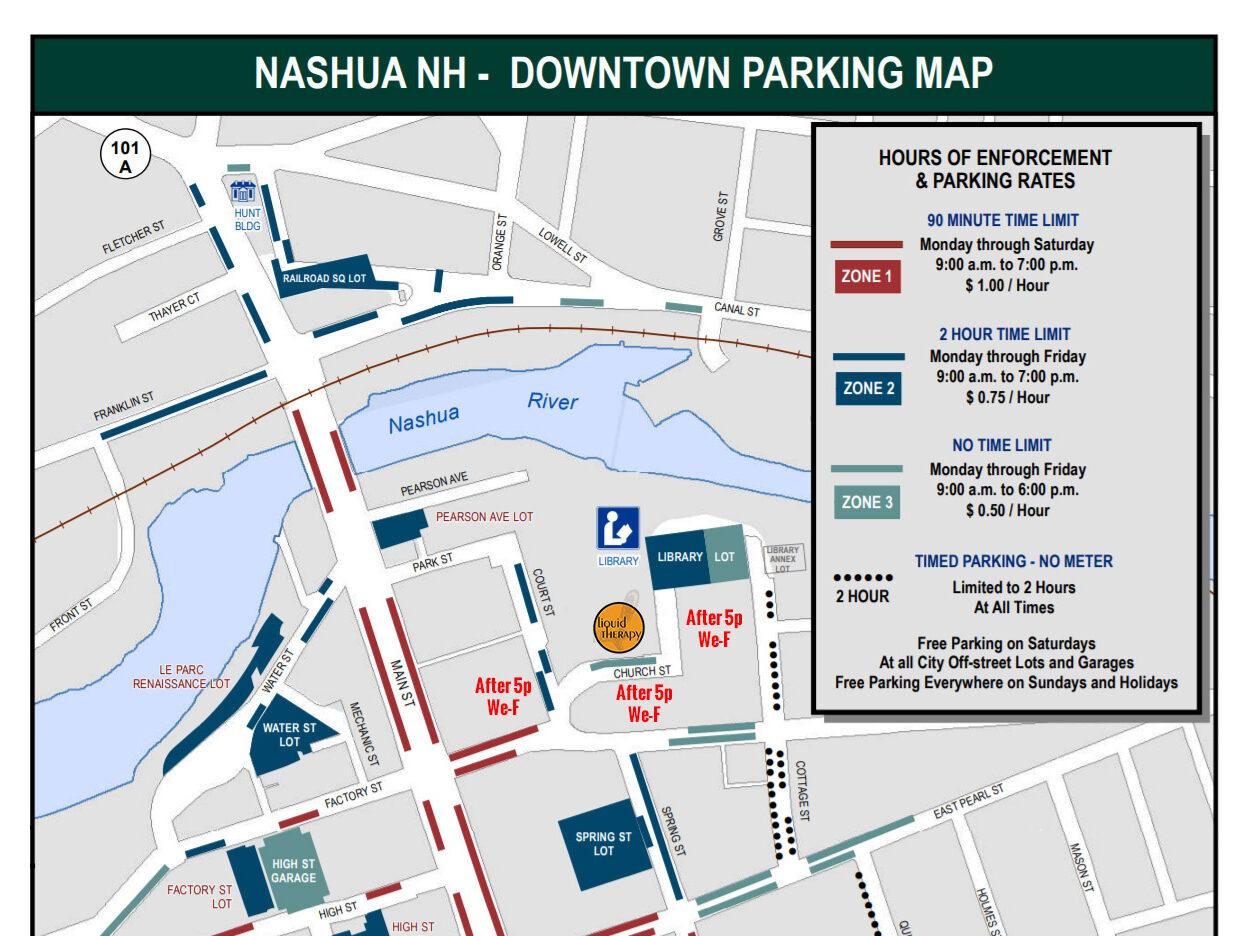 Not sure what all this means?
Parking is available for you at any city metered on-street or lot location.
Parking in any RJ Finlay-owned lot is strictly prohibited until after 5p Wednesday thru Friday. Parking in that lot is only allowed after 5pm on weekdays, and all day Saturday and Sunday.
If you have any other questions, please contact us to clarify!